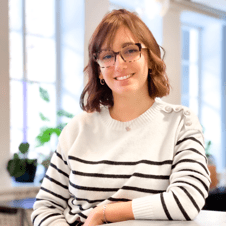 Laure
Website Manager – Product
What is your most googled word or phrase?
Probably varies between "best vintage store in Stockholm" and "best pizza near me".

What is the next thing in life you want to learn more about? I would like to become a better cook, I am not making my French ancestors proud right now! Also, living in Sweden for a couple months, I would like to learn how to speak Swedish.

What motivates you to kick start your week at Leadstar Media every Monday? The fact that I know I am going to work in a friendly environment. But also because of the fact that I know that I am learning new skills every day.