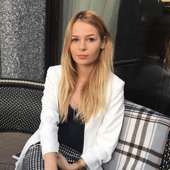 Anna
Junior Team Player / Website Manager – Product
What is your most googled word or phrase? 
Best ramen near me :)
What is the next thing in life you want to learn more about? 
Two things: improve my surfing skill and become fluent in Spanish.
What motivates you to kick start your week at Leadstar Media every Monday? 
The opportunity to be a part of an amazing team from all around the world.