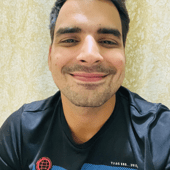 Gourav
India Junior Team Player / Website Manager – Product
What is your most googled word or phrase?
Reddit. I spend so much time scrolling through my favorite sub-reddits that I had to uninstall the app on my mobile phone and now just use it on my laptop.
What is the next thing in life you want to learn more about?
Probably how to play tennis. I have become a huge enthusiast lately.
What motivates you to kick start your week at Leadstar Media every Monday?
That I will learn something new which I probably didn't know before.