Australian Website Manager for Sports Betting SEO
This position is no longer active
Either the position was filled, or the ad has expired.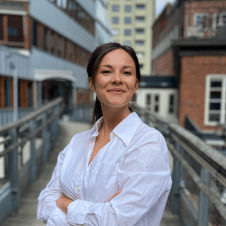 Contact
Alice
HR Specialist – Human Resources
Being a Leadstar
Team Spirit 🌟

A Leadstar is a friendly person who has a winning mentality and alway strives to achieve top results, together with the team. Many of our Leadstars have backgrounds within sports, meaning they are familiar with team spirit. Besides everyday work, we organise activities outside work-hours such as different kinds of events, company trips and kick-offs.

Passion for your work and ownership 🔥

A Leadstar is a person who has the passion for the work. Passion and the feeling of ownership is a strong motivator for our Leadstars.

Passion for learning ✍️

The passion for learning and challenges is a strive that a Leadstar has. Leadstar Media is therefore continuously putting a lot of effort into developing a learning and challenging organisation in order for us to make smart decisions. If you are a talent that has the strive to become a star you should apply to join the team.
Workplace & culture
🌟We believe it's fun to learn and try new things. We have created an environment which is challenging but also fun! As well as working with our products we organise all sorts of activities such as Leadstar parties, watching sports events, arranging internal conferences and attending global conferences within our field. As well as our annual summer kick off! 🌟