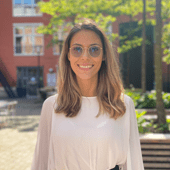 Rafaela
Legal Counsel – Legal
What is your most googled word or phrase?
It must be a tie between "how to say … in Swedish" and "how to do … in iOS"
What is the next thing in life you want to learn more about?
I'm looking forward to mastering my sushi-making technics!
What motivates you to kick start your week at Leadstar Media every Monday?
Knowing that I'm part of a team where everyone is doing their best for us to be the number 1.