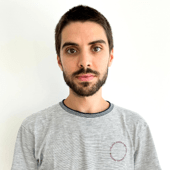 Jose
Portuguese Junior Team Player / Website Manager – Product
What is your most googled word or phrase?
Chess openings for beginners
What is the next thing in life you want to learn more about?
Everything SEO-related, obviously. I also want to develop a consistent tennis serve and backhand - why is it so hard?
What motivates you to kick start your week at Leadstar Media every Monday?
The fact that there's always something new to learn and my supportive colleagues. Oh, and an espresso coffee.