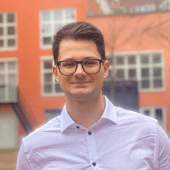 Sava
UK Junior Team Player / Website Manager – Product
What is your most googled word or phrase?
S&P500 or Bitcoin price.
What is the next thing in life you want to learn more about?
I would love to learn more about copywriting and SEO search intent.
What motivates you to kick start your week at Leadstar Media every Monday?
The office vibe and the opportunity to grow and learn are unmatched! Questions are always welcome and everyone loves what they are doing!