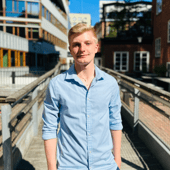 Leo
Finance Assistant – Finance
What is your most googled word or phrase?
Probably Spotify since I'm a music junkie who always has at least one song playing in the background.

What is the next thing in life you want to learn more about?
I want to learn about how to fully optimize one's daily routines and have to keep routines in place since I have a hard time sticking to the routines I have put in place.

What motivates you to kick start your week at Leadstar Media every Monday?
The interest of the job and the people I work with. It is a fun and diverse culture where you get hands-on experience about the industry and financial sectors, while also enjoying the off-hours with colleagues through numerous events and hangouts.