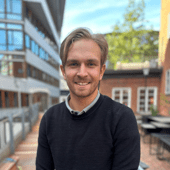 Nick
Junior Data Collector – Data
What is your most googled word or phrase?
Leaderboard for all different tours in Golf
What is the next thing in life you want to learn more about?
Surfing since I only tried it once and could really use some practice
What motivates you to kick start your week at Leadstar Media every Monday?
Meet and talk to all the leadstars while learning something new everyday