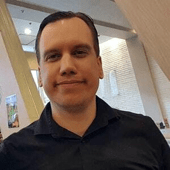 John
Swedish Team Player / Website Manager – Product
What is your most googled word or phrase? 
How to become a professional hockey player
What is the next thing in life you want to learn more about? 
Learn to speak Chinese fluently.
What motivates you to kick start your week at Leadstar Media every Monday?
I am motivated by the wonderful passion and effort to constantly improve all the details - both large and small ones - that characterize this company.