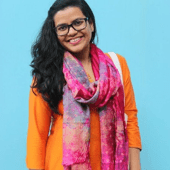 Vrinda
India Junior Team Player / Website Manager – Product
What is your most googled word or phrase? 
Homemade DIY face masks and hair masks 

What is the next thing in life you want to learn more about?
Graphic Design/ Digital Illustration 
What motivates you to kick start your week at Leadstar Media every Monday?
The fact that I get to learn something new each day, indulge my creativity, and build something that I'm going to be very proud of.