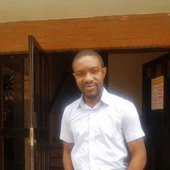 Leye
Africa Junior Team Player / Website Manager – Product
What is your most googled word or phrase?
Best betting sites in Nigeria!
What is the next thing in life you want to learn more about?
Musical instruments. Especially the piano and the guitar. Funny how I love music so much and have no clue on how to play any instrument! Maybe I can still fulfil my fantasy of being a rockstar!
What motivates you to kick start your week at Leadstar Media every Monday?
I enjoy the challenge of tracking keywords and getting them to rank as high as possible on Google!