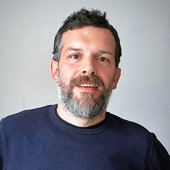 Darko
Norwegian Junior Team Player – Product
What is your most googled word or phrase?
I think it's probably "How to...".

What is the next thing in life that you want to learn more about? 

Oh, I have many things I could think of. Alongside my professional life where learning more about SEO will be part of my everyday life, maybe I will start learning some new language like Portuguese, Dutch or something else, I don't know.

What motivates you to kick start your week here at Leadstar Media every Monday? 

The thought of all the new little details that I will learn during the week.