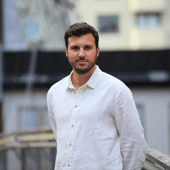 Paolo
Senior Account Manager – Account Management
What is your most googled word or phrase? 
Weather in Stockholm
What is the next thing in life you want to learn more about? 

How to play Padel on a more proficient level.
What motivates you to kick start your week at Leadstar Media every Monday?
The team and the people around me.