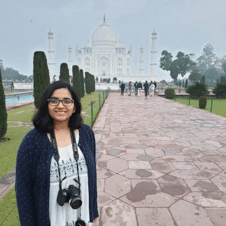 Vasudha
Vice Captain – Product
What is your most googled word or phrase? 
Best survival games like Minecraft - I'm a big fan of the survival video game genre, and love to play games that are similar to Minecraft!
What is the next thing in life you want to learn more about? 
I've been doing a lot more gardening recently. I've grown herbs successfully, but now, I want to focus on growing my own vegetables - that's the ultimate goal.
What motivates you to kick start your week at Leadstar Media every Monday?
After every weekend, I'm really excited to talk to my team members again. The best part about working with Leadstar is getting to interact with people from all corners of the world. I've learned so much about other cultures as well as their differences and similarities with India. Every day is a blast with Leadstars!