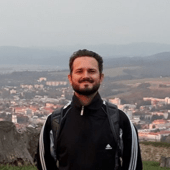 Chris
Norwegian Team Player / Website Manager – Product
What is your most googled word or phrase?
Travel destinations. Nowadays, though? Probably recipes.
 What is the next thing in life you want to learn more about?
More languages. Oh, and how to have summer all year round.
What motivates you to kick start your week at Leadstar Media every Monday?
Friendly and knowledgeable colleagues, learning new things, and being able to manage my own work.