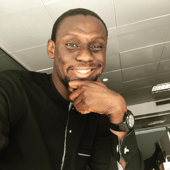 Tolulope
Africa Junior Team Player / Website Manager – Product
What is your most googled word or phrase?
Its between "Arsenal News" and "Top new Tv Series".

What is the next thing in life you want to learn more about?
Finally learn how to ride a bicycle and learn a new language.

What motivates you to kick start your week at Leadstar Media every Monday?
The thought of learning something new and seeing my pages do well.